Doctor Q & A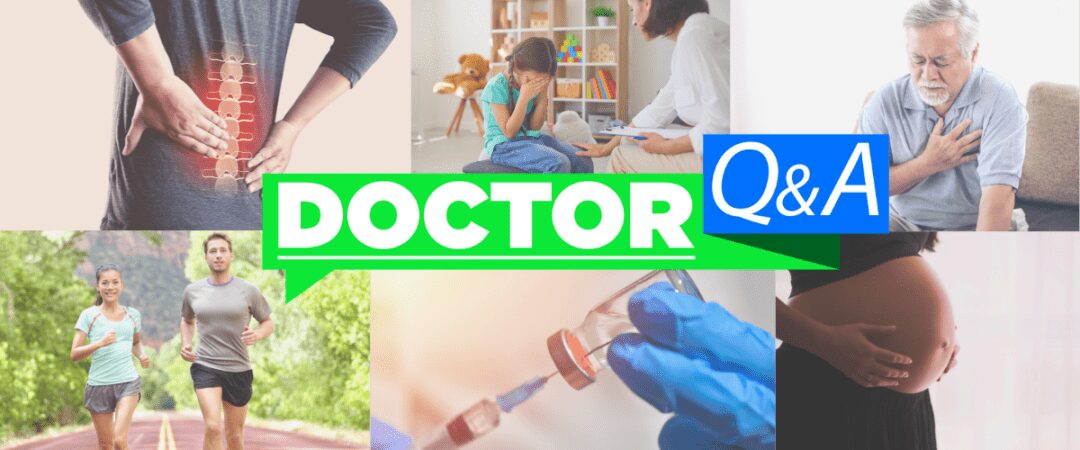 Doctor Q & A, provides viewers across the country access to medical and health experts from some of the most prestigious institutions in the nation such as Duke University, Northwestern University School of Medicine, Miami Orthopedic & Sports Medicine Institute, University of Pittsburg, the Newport Heart Medical Group, etc.
These 30-minute programs feature the nation's top medical experts answering health and wellness questions submitted by viewers. Some of the topics discussed on Doctor Q & A are stomach pain, reflux disease, and IBS; caring for your back; Alzheimer's Disease; plastic surgery; prostate cancer; bone health; and getting a good night's sleep, among others.
It is as simple as… Ask and Watch

Tuesday, Thursday, Saturday, and Sunday at 7:30 AM
Everyday – 7:00 PM & 11:00 PM
We want to hear from you! Health and wellness questions can be submitted in writing by filling out the form below and/or attaching your video question or registering for a Zoom recording. Please make sure to read the participation consent form and agree to the terms.